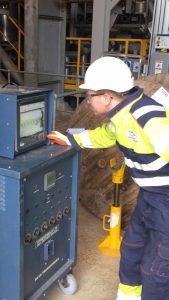 We offer a full range of on site heat treatment services, to the power industry, oil and gas, fabrication and casting industries.
Working safely and closely to meet the clients specific procedures and requirements, to enable a quality service at a competitive cost.
We pride ourselves in a fast response time to meet strict timescales during projects.
Processes : Pre heating, post weld heat treatment, hydrogen diffusion, heat expansion, refractory dry out